The southern tip of Africa is called the Cape of Good Hope. It's also known as the Cape of Storms. Battering ships in both Atlantic and Indian oceans, sailors have found refuge here for many centuries. Finding safe harbour and spending time to rest, recover and prepare for the next leg of the journey. The year 2020 was a massive storm with squalls from all directions. The whole world took a beating. Forcing most into quarantine, the effects were both negative and positive. Favouring the maxim of a glass half full, the time was best spent preparing for the future. Whatever it may hold, 2021 is here. We need to set sail again. Positively, well-prepared and vision clear…
.
Young and old, the pandemic has impacted everyone, in one way or another. By forcing change and re-evaluation of what next best steps to take, we have to navigate in the right direction. The exact course may vary for every generation and/or occupation. When taking into account where we are, and what we want to achieve, our sails should be set accordingly. Every journey starts from somewhere. What's your departure point right now?
.
Closed schools and curtailed universities mean that proactive students need to improvise. Academic and financial challenges are bringing out the best in smart minds. Making up for broken bursaries and less monetary support from parents, the youth are mobilizing. Use your initiative to earn some extra income, without disrupting studies.
.
Finding a job was already hard enough, now it's that much harder. Many companies have collapsed and local enterprises gone. Hence, there are fewer jobs. Perhaps it's time to take charge of your own destiny and make it happen. With no special skills required, nor costly degree, here's a smart way to grow your own money tree.
.
Living from pay check to pay check, is not easy. Even if you still have a job, there is no certainty. That means fewer savings and restless nights. Get peace of mind by adding a second source of income, without having to quit your current job. In fact, you can probably integrate this with what you already do, working with a safety net in place.
.
Looking after young children is a primary occupation for many. Made more challenging when there is only one breadwinner. Working from home is often the only option. Quite easily done with the right tools and opportunity. Focusing on family while at the same time keeping the nest financially secure. Getting the best of both worlds.
.
Building a business is hard. Keeping it together has never been more difficult, financially and mentally. Time to think out of the box. Adding additional revenue streams is easily done, by bolting this initiative onto existing products and services. Offering more to customers and motivating employees to generate more revenue.
.
People in positions of responsibility are facing additional challenges. Keeping staff motivated and focused in the face of adversity, requires innovative management. By raising levels of productivity and adding rewards for a job well done, united teams stand a better chance of success. Implementing a strategy to help organizations thrive.
.
In a shrinking economy, older employees are often the first to be dismissed. It does not mean your working life is over. Drawing from experience and using acquired skills, these wise old owls still have some money mice to catch. Replacing lost salaries and/or adding to dwindling retirement funds, here's a way to remain significantly relevant.
.
It does not take long, for those who venture into affiliate marketing, to realize that passive income is not a myth. Far from being a get-rich-quick nor pyramid scheme, there is work involved, but it's a rewarding "job". Practised professionally, it's an ethical way to make money, without the hassle of stocking anything and/or hard selling.
.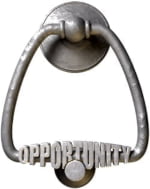 No matter where in the world, nor your current occupation, ANYONE can participate in this initiative. Simply by helping create synergy, while at the same time benefiting financially, we can make a difference in 2021.
.
Using a revenue sharing business model, affiliates are compensated for their time and effort, to spread the word. Generating funds for the cause and commissions for themselves. There is no cost to join. Earnings are unlimited.
Creating unity and fostering community, affiliates help generate residual revenue. Attending events both online and locally, in a courteous environment. No spam, no hype nor pyramid schemes. No donations and zero adverts.

Hindsight is 2020
Both literally and figuratively, last year is in the past. We learned a lot about human resilience and the importance of community. Standing together in the face of adversity, is the only way forward, and we're off to a good start!
Herby Olschewski
Been there, done that… doing it all over again!
A product of South Africa, vintage 1963. Internaut since 1982. Roaming the world from the age of 23 to date, learning. Jack of all trades, master of none. Technology nerd & pilot. Digital Nomad. Free to travel~live~work, anywhere.
.
This author can be found on the web @ herby.info
.
Please share this post to your social circles…